- -
Need some help
(
http://www.splashdogs.com/messageboard/phpBB2/showthread.php?t=1478
)
| | |
| --- | --- |
| MickeyD'sMom | 01-01-2009 03:58 PM |
---
Need some help

Dear Sandra,
Shelter staff wants me to pull this young boy. They say he's just a big goof. I don't mind pulling him and getting him neutered and checked out at the vets if there is someone you know of that likes big goofy dogs.
~Georgie
This DOG - ID#A042870
I am a male, black and white Landseer.
The shelter thinks I am about 11 months old.
I have been at the shelter since Dec 15, 2008.
He is adorable and I need a foster home for him. Full up here.....No Dave I promise I won't! Please email me at
sandraestewart@yahoo.com
As always there is an urgency!
This information is less than 1 hour old.
| | |
| --- | --- |
| MickeyD'sMom | 01-01-2009 04:04 PM |
---
Just to clarify about the breed... Many kennel clubs consider the Landseer to be simply a black-and-white variant of the Newfoundland.
Jim and I rescued a newfoundland some time ago and I will tell you they are a wonderful breed...very loving. Here is a picture of him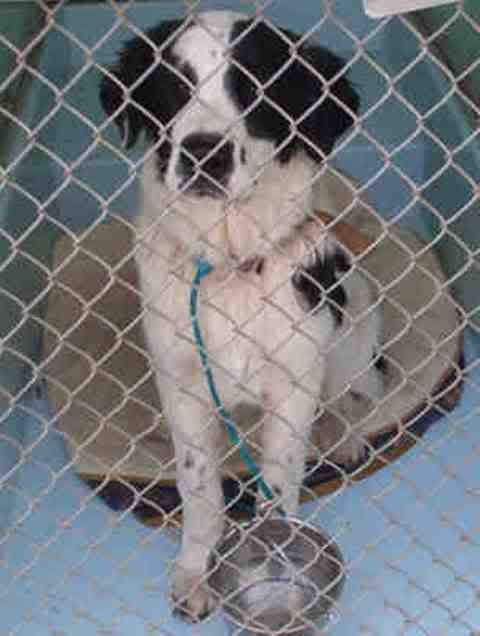 All times are GMT -7. The time now is

04:49 AM

.
Powered by vBulletin® Version 3.6.7
Copyright ©2000 - 2013, Jelsoft Enterprises Ltd.