| | |
| --- | --- |
| MickeyD'sMom | 08-10-2009 01:10 PM |
---
Young female lab rescue

| | |
| --- | --- |
| MickeyD'sMom | 08-14-2009 12:35 PM |
---
I am so happy to announce that Betty has found her forever home with her "new" Dad, Rodney....May they have many many happy years together!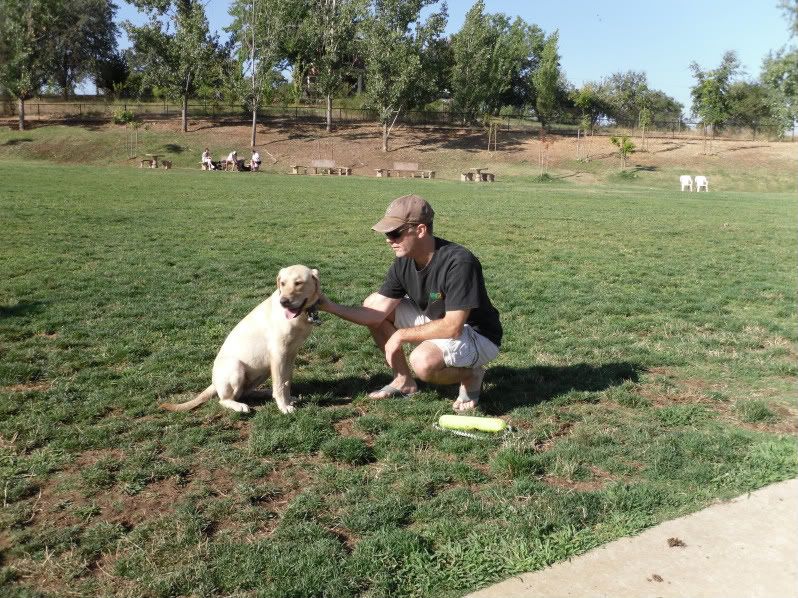 | | |
| --- | --- |
| LoveOurLabradors | 08-15-2009 08:41 AM |
---
Congratulations on another successful matchmaking! Hope the hole in your heart is healing from your last placement. It's a selfless love to take a dog into your home and show it what a loving home is like knowing that your job is to find another family for him/her. Thanks for all you do with rescue!
| | |
| --- | --- |
| Tinka's mom | 08-15-2009 09:58 AM |
---
Big Smile

Jim & Sandra, (got to throw in Cyndi too)(( ok all you out there that do this)), All of our hats ( mine, Jim, Tinka, Bella, Zoey & Joe's) are off to all of you for your great rescue job that you do..As the PROUD owner of two, I would like to say thank you from the depths of my heart.. Without people like you - who knows where a dog like Joe would have ended up - well dead probably - but now he has a great chance of being a dog with a sense of what life should have been all along.
Thank all of you rescue people !!!
Suzy & Tinka & Mr. Joe too
All times are GMT -7. The time now is

08:43 PM

.
Powered by vBulletin® Version 3.6.7
Copyright ©2000 - 2013, Jelsoft Enterprises Ltd.